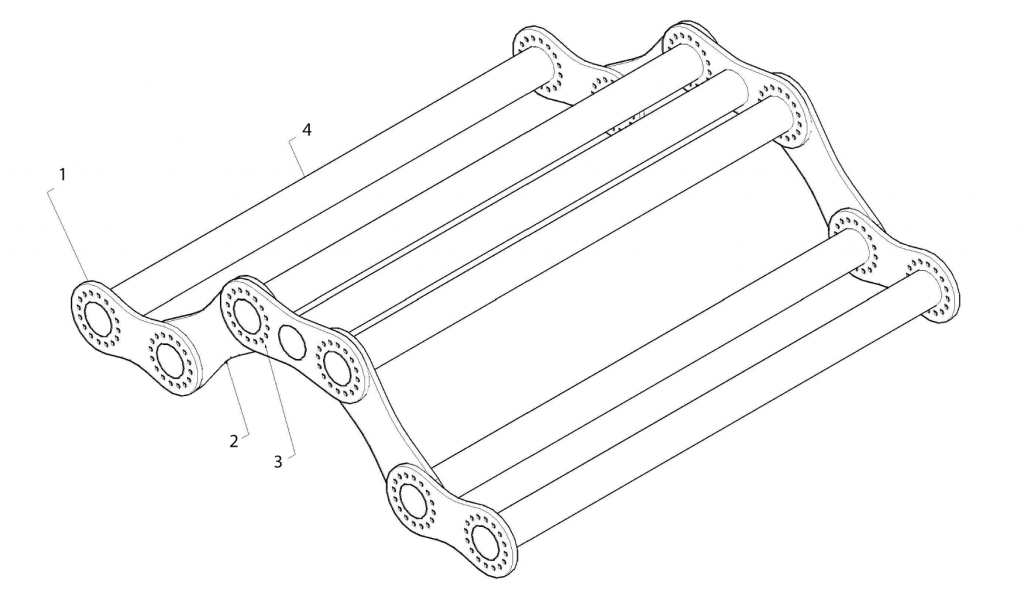 GROMAG is a system of modular lamps, tiltable, composable, for tube containing one or more LED strings or conventional LED tubes, the system is composed by meshes similar to a chain links with two or three holes to accommodate tubes containing LED strings or to accommodate connection adapters for common LED tube, the chain links can be joined to form a lamp system with variable angles, variable lengths and widths.
To illuminate particular environments and to give a uniqueness to the lighting system there are currently no products highly adaptable and customizable, there are in the case of need to illuminate some areas, adjustable spotlights, but still in shape and features defined, there is no yet a system that gives the user full freedom of creativity to decide the shape, the size and type of light he want.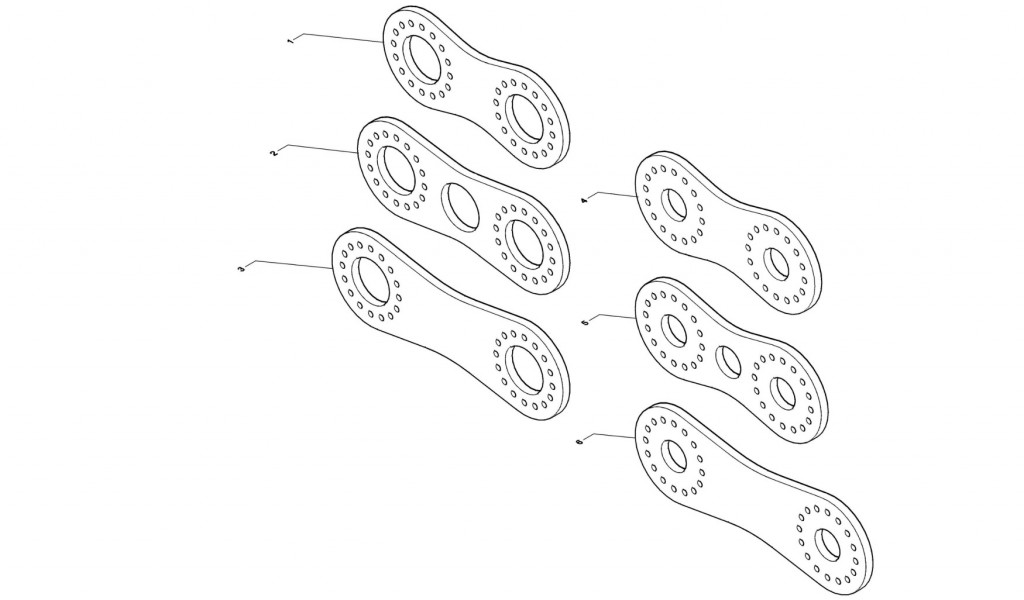 Detail of the locking system.
In this project we wanted to give the possibility to choose and implement freely those that are personal tastes and fantasies regarding lighting systems.
To satisfy individual tastes, the user will be able to choose the length of the lighting tubes, the size one or two strips LEDs, the power, the color, the temperature, the width of the lamp, the inclination of the individual pieces, the shape of the final composition.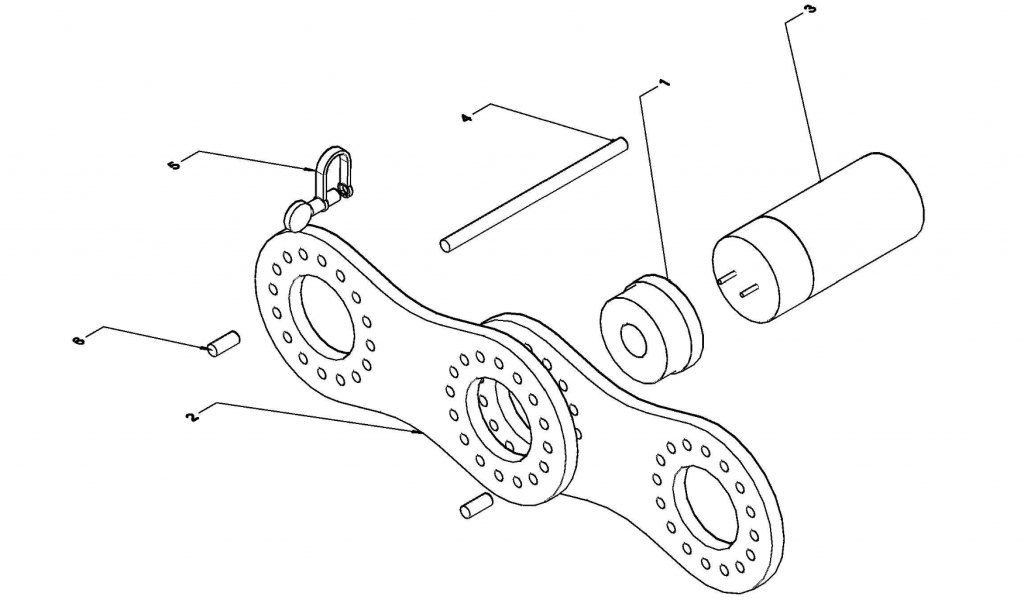 As we said the lamp consists of a system to accommodate LED tubes, the structure is composed of chain links, with two or three big holes and a series of small holes all around the primary holes, they have the purpose of being able adjust the inclination of the various components, accommodate in the case of commercial LED tubes a safety interlock and also to provide the hook point to be hung.
It was decided the design of three different types of chain links, all three with two different internal diameters, 20mm and 30mm, to accommodate tubes of different types, supported by two adapters to accommodate commercial LED tubes with the connection type T8 – T5 and similar.
With these features, the lamp can have a wide variety of shapes, it will be definable in length, width, intensity and color of light source of each individual element, in the case of most advanced systems it has been planned the use of programmable LED 5050 – 2812 or similar, with which it will be possible to define a fixed or variable luminous matrix in order to have in addition to a unique form also a unique light source.
Some examples of combinations of the prototypes marked gormag, above a classic example of combining short central chain links, two long angled chain links and two triple chain links.
Combination flower shaped, with long chain links gromag, central tube 1 meter in length, with light and semi dark.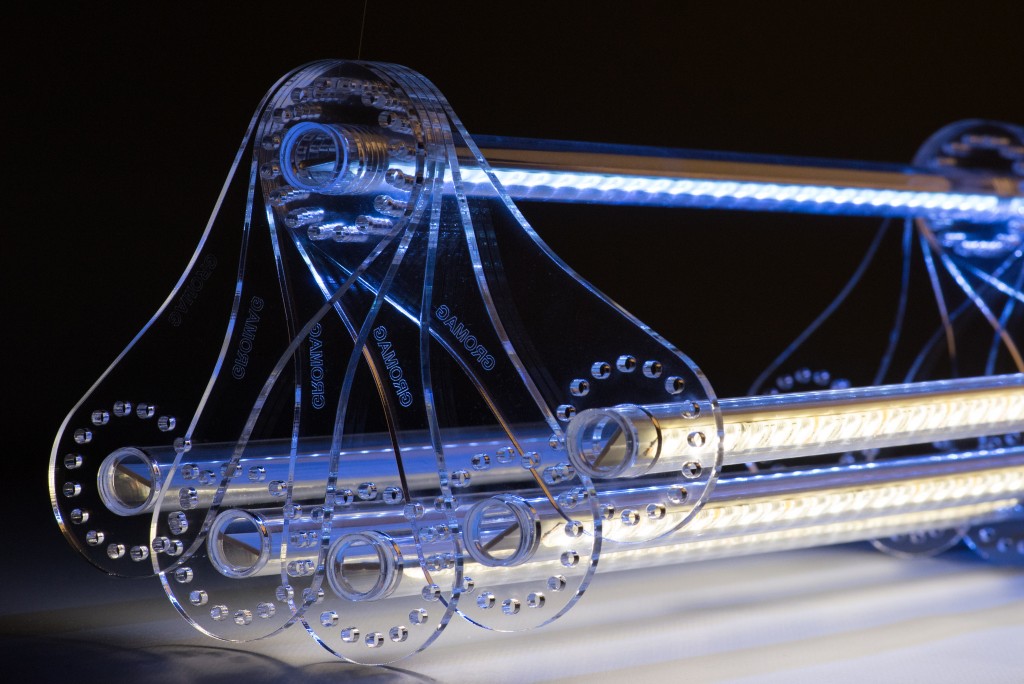 Flower composition LED lamp gromag, night version with led of wavelength close to 450Nm.